The Tiger Who Came to Tea and Me from The Giraffe, the Pelly and Me enjoyed World Book Day which they celebrated by staying up late looking at books. They know I find it hard to tell them off for reading!
At the start of the year, I found two canvas shopping bags – one for me and one for the children – so that I could always find our bedtime books following many frustrating searches for The Enchanted Wood. Surprisingly our Bedtime Book Bags have worked incredibly well and we have read from a chapter book every night as well as a daily poem from I am the Seed That Grew the Tree and a small section of the Bible using Topz.
I then purchased some 'real' bedtime book bags for both the children and me created by For Joy by Kathryn Jane. Small Boy, Little Miss and I now have beautiful, personalised organic cotton bags (which came in reused packaging). Bedtime is now a little bit more organised, we are a little bit tidier and bedtime books have become even more special.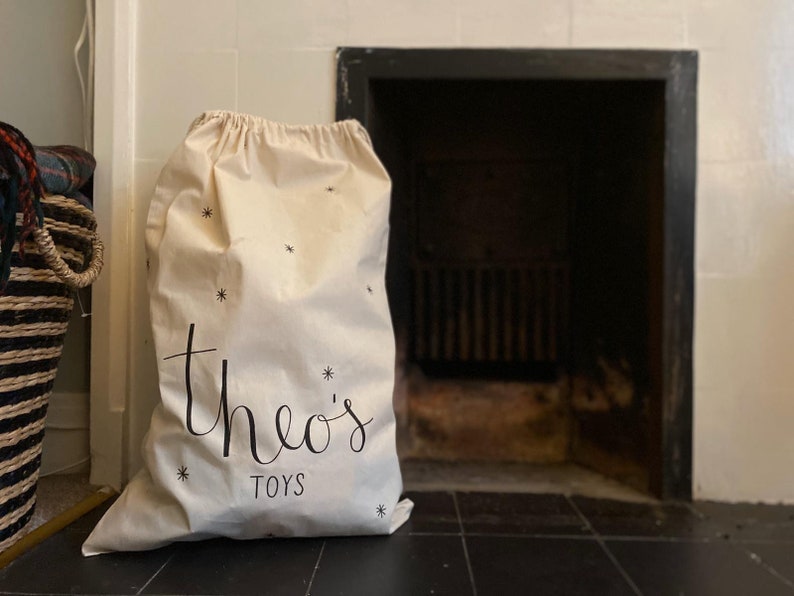 Currently in Small Boy's bag is A Comet in Moominland; I've started a collection of the Moomin books published by Puffin Books in the 1970s which are rather stunning.

And in my bag…The Starless Sea by Erin Morgansten (The Night Circus was one of my favourite books from 2018 and I am enjoying this magical tale) and Defiant by Kelley Nikondeha.
What's not in my bag is The Mirror and the Light by Hilary Mantel. I'm practicing patience by waiting for my library reservation. I'm 18 out of 144!